About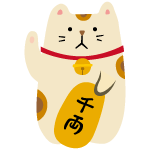 Welcome to Japanese food and ceramics! If you are interested in Japanese food and ceramics, I'm your girl!
I launched this blog to provide information about local Japanese food and beautiful ceramics. I am Japanese and passionate to help international visitors and residents to know more about Japan and explore like a local.
I love to eat. And I love to cook, so I know many recipes. I am also particular about the ceramics I use to serve my food.
Japan is said to have the largest number of variations of pottery in the world. Japan is the only country in the world that has such a wide variety of clay used for pottery. It is said that there are more than 60 pottery production areas in Japan, more than 4,000 kilns, and more than 50,000 ceramic artists in Japan. Of these, 32 production areas have been designated as traditional Japanese crafts.
And Japanese food is registered as a UNESCO "Intangible Cultural Heritage". Take a peek into the world of such fascinating Japanese food and tableware!
If you have stories or knowledge on all things Japanese food and ceramics, share them here! If you have any questions, feel free to leave me a comment or drop me an email anytime at info@thelocaljp.com
Or if you love Japan, just stop by and say hi!