8 Japanese Tableware Shops in Shibuya and Shinjuku Area in Tokyo

04/18/2022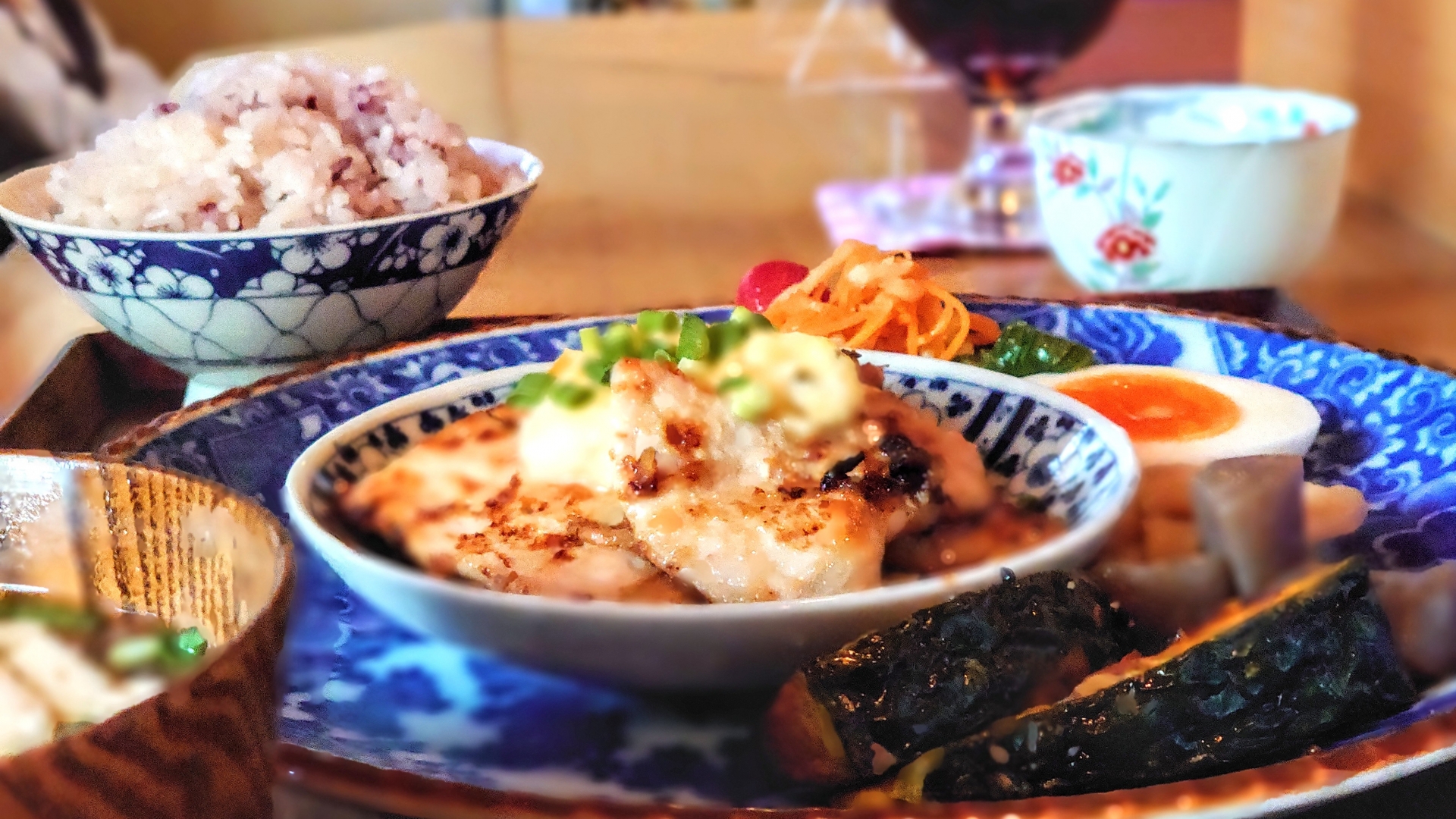 Using your favorite dishes makes cooking and eating more enjoyable. I love Japanese tableware and often look for beautiful dishes on Instagram and go to stores. Dishes handmade by artists are truly beautiful.
If you love Japanese utsuwa (potteries, ceramics, tableware) too, and would like to visit a store specializing in utsuwa, this article is perfect for you.
Here are some stores in Shibuya and Shinjuku area in Tokyo where you can find various types of utsuwa. Please take a look at them as a reference for your utsuwa selection.
Gaienmae
外苑前
1. Utsuwa Daifuku
うつわ大福
From Kutani Seigama to Yachimun, potteries from all over Japan are available. Many of them have a modern design that can be used for any menu. Online sales are also available, so you can buy more later. This area has many knick-knack shops. It'll be fun to walk around.
Omotesando
表参道
2. Utsuwa
Kaede うつわ楓(かえで)
It is located one street back from Aoyama Dori. Solo exhibitions of various artists are held throughout the year. The glass windows are made large in order to allow visitors to see the products in natural light.
3. Utsuwa no Mise Daimonji うつわのみせ 大文字
The shop offers seasonal, Japanese-style potteries that look like they could be found in a Japanese restaurant such as a kappo (Japanese cooking) restaurant. All of them are luxurious, yet reasonably priced!
Shibuya 渋谷
4. Nakagawa Masashichi Shoten (Shibuya Scramble Square 11F) 中川政七商店
The store space is the largest among other Nakagawa Masashichi Shoten's. The store is designed in the image of the streets of Nara, where the company was founded.
Tableware includes Hasami-ware octagonal plates and Baba Shoten soba inokuchi (buckwheat noodle cups). Their Japanese tableware can also be used for Western cuisine.
5. Soranji そらんじ
The store is quietly located just a short distance from Aoyama Dori. In the spacious area, elegant items created by the 10 ceramic artists are displayed in an antique-style display.
Sendagaya 千駄ヶ谷
6. Utsuwa shizen うつわshizen
This shop renovated an old house, which has a nostalgic atmosphere. Visitors take off their shoes to enter the store. Events are held every month with various themes, allowing visitors to see several artists' potteries at once. The furniture used for display, such as old chests of drawers, is also nostalgic. It is a space that makes you want to sit on the tatami mats and linger.
Yoyogi Park 代々木公園
7. MEALS ARE DELIGHTFUL
The first floor is a tableware store, the second floor is a restaurant/cafe, and the third floor is a kitchen for holding lectures and events. Based on the concept of "making dining more enjoyable through tableware," they offer more than 1,500 varieties of items. Many of the tablewares look western style but are made in Japan.
Shinjuku 新宿
8. ISETAN SHINJUKU (Main Bldg. 5th floor) 伊勢丹新宿
Located on the 5th floor of ISETAN Shinjuku, the store offers Japanese and Western tableware, cooking tools, cooking appliances, tea sets, and more. Limited-time fairs of Japanese pottery artists and workshops are also held, as well as chopstick imprinting demonstrations.
MAP