8 Japanese Tableware Shops in the Tokyo Central Area (Kudanshita, Suidobashi, Iidabashi, and Kagurazaka)

04/21/2022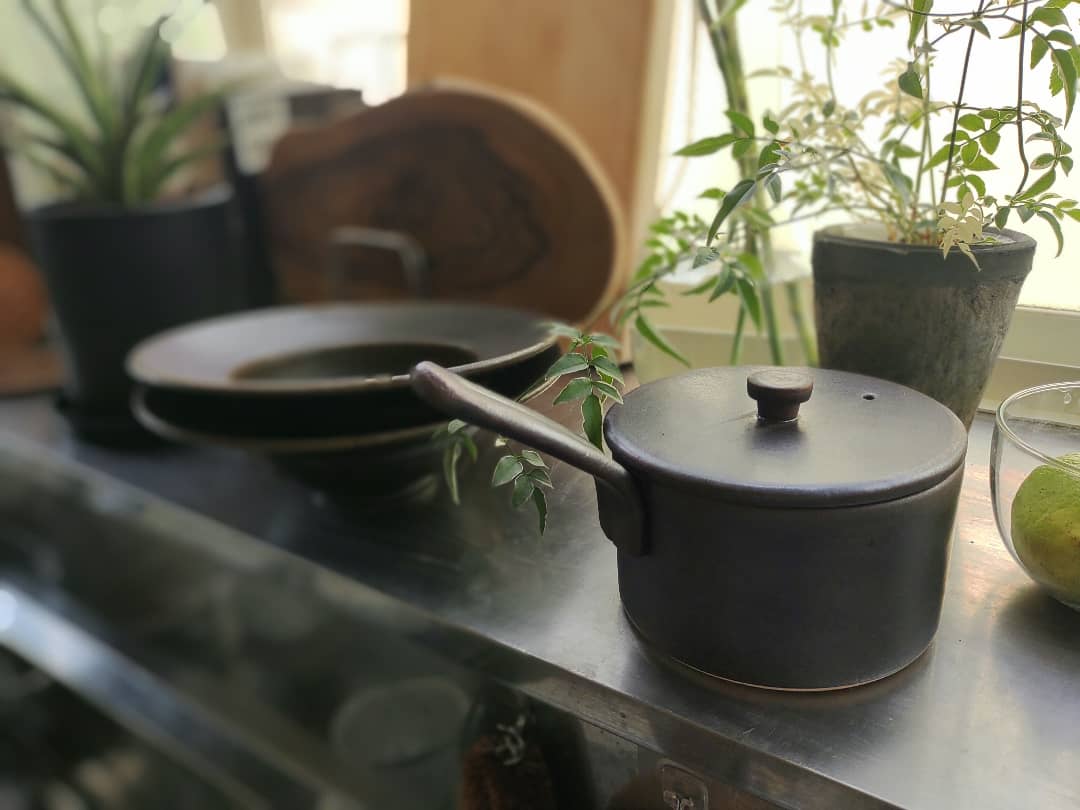 Using your favorite dishes makes cooking and eating more enjoyable. I love Japanese tableware and often look for beautiful dishes on Instagram and go to stores. Dishes handmade by artists are truly beautiful.
If you love Japanese utsuwa (potteries, ceramics, tableware) too, and would like to visit a store specializing in utsuwa, this article is perfect for you.
Here are some stores where you can find various types of utsuwa. Please take a look at them as a reference for your utsuwa selection.
Kudanshita
九段下
1. Hanada 暮らしのうつわ花田
The store is in front of  Yasukuni Shrine. They offer a wide range of Japanese tableware from 300 different pottery artists. They also have a café space to have a break.
Suidobashi 水道橋
2. Utsuwa Gallery Chidori
うつわギャラリー千鳥
The store is located on the second floor of a building a short distance from the busy street lined with restaurants and office buildings. It may take courage to enter the building because it looks very old and dark. It used to be a printing office. But be brave and step into the building, there is a beautiful utsuwa store.
Iidabashi 飯田橋
3. Yuraku 佑楽
The store is on the second floor of a building facing "Hanamikoji" in Kagurazaka. The store sells tableware made by pottery artists that the owner found beautiful all over Japan. The owner is friendly, he told me a lot about Japanese utsuwa. Kagurazaka has a variety of stores hidden in its alleys, so if you walk around you will find unexpected encounters.
4. La Ronde d'Argile ラ・ロンダジル
The store is located in a residential area of Kagurazaka. The shop offers handcrafted products that can be used for a long time. The basement is a permanent exhibition where 50 artists' tablewares are available. The first floor is a gallery space where temporary exhibitions from different artists are held every month, so you can always find something new. There are many restaurants and stores around, so you can enjoy both food and shop around the area.
Kagurazaka 神楽坂
Kagurazaka is a treasure trove of small selected stores for knick-knacks, fashion, and food. These stores should definitely be included in your strolling course.
5. Koharuan コハルアン
The store is located on the first floor of an apartment building in a residential area of Kagurazaka. It is so hard to find, so I was happy when I found it. The small store is lined with the tableware that the owner has found on his travels throughout Japan.
6. Cups Kagurazaka カップス神楽坂
This store focuses on Arita-yaki porcelain. In addition to simple porcelain, they offer lots of cat motif tableware collected by the owner, a cat lover. A must-see for cat lovers!
7. Gallery & Cafe – Mikado ギャラリー&カフェ-帝-
A one-minute walk from Tokyo Metro Kagurazaka Station, this gallery and cafe is located near Akagi Shrine. The items include Kutani, Kyo-yaki, Shino, Kohiki, Arita, Karatsu, and others.
8. Utsuwaya Yu うつわや釉
Elegant and beautiful dishes and glassware are spaciously lined up on the display shelves. The works of Hironaga Gama in Mie Prefecture are the main items, but there are also many works by other pottery artists.
MAP
8 Japanese Tableware Shops in Shibuya and Shinjuku Area in Tokyo