The Complete Guide of Mino Ware and 3 Popular Potters

05/17/2022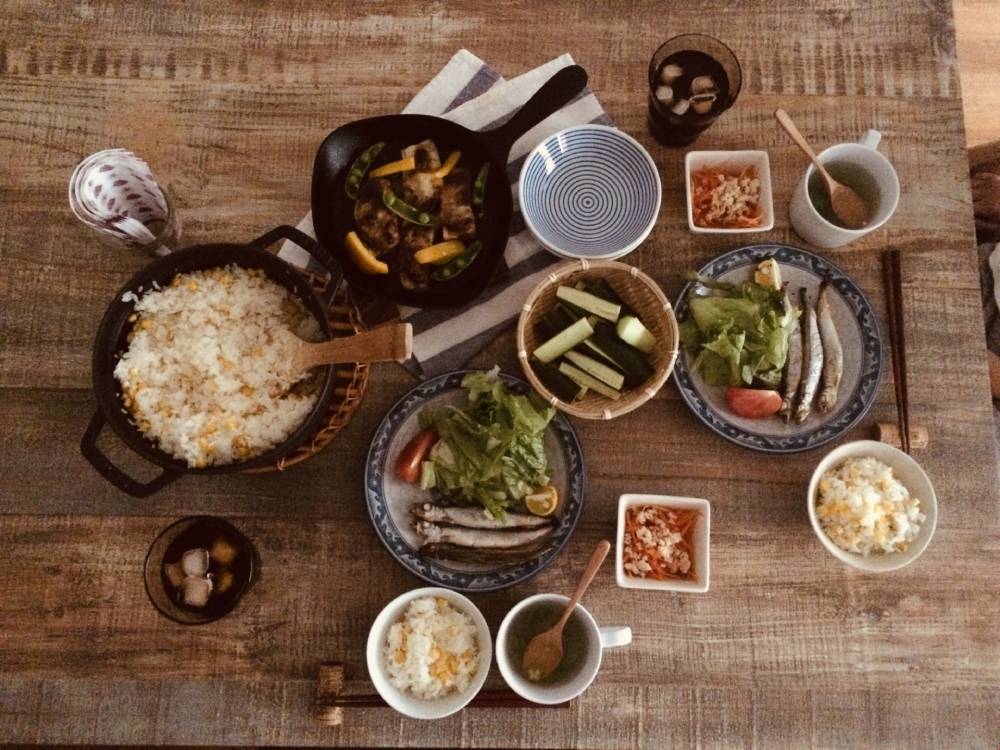 Mino ware accounts for about half of all ceramics produced in Japan. With its long history, many pottery products have been produced and people enjoy it. I will explain Mino ware and introduce some of the most popular potters today.
What is Mino Ware?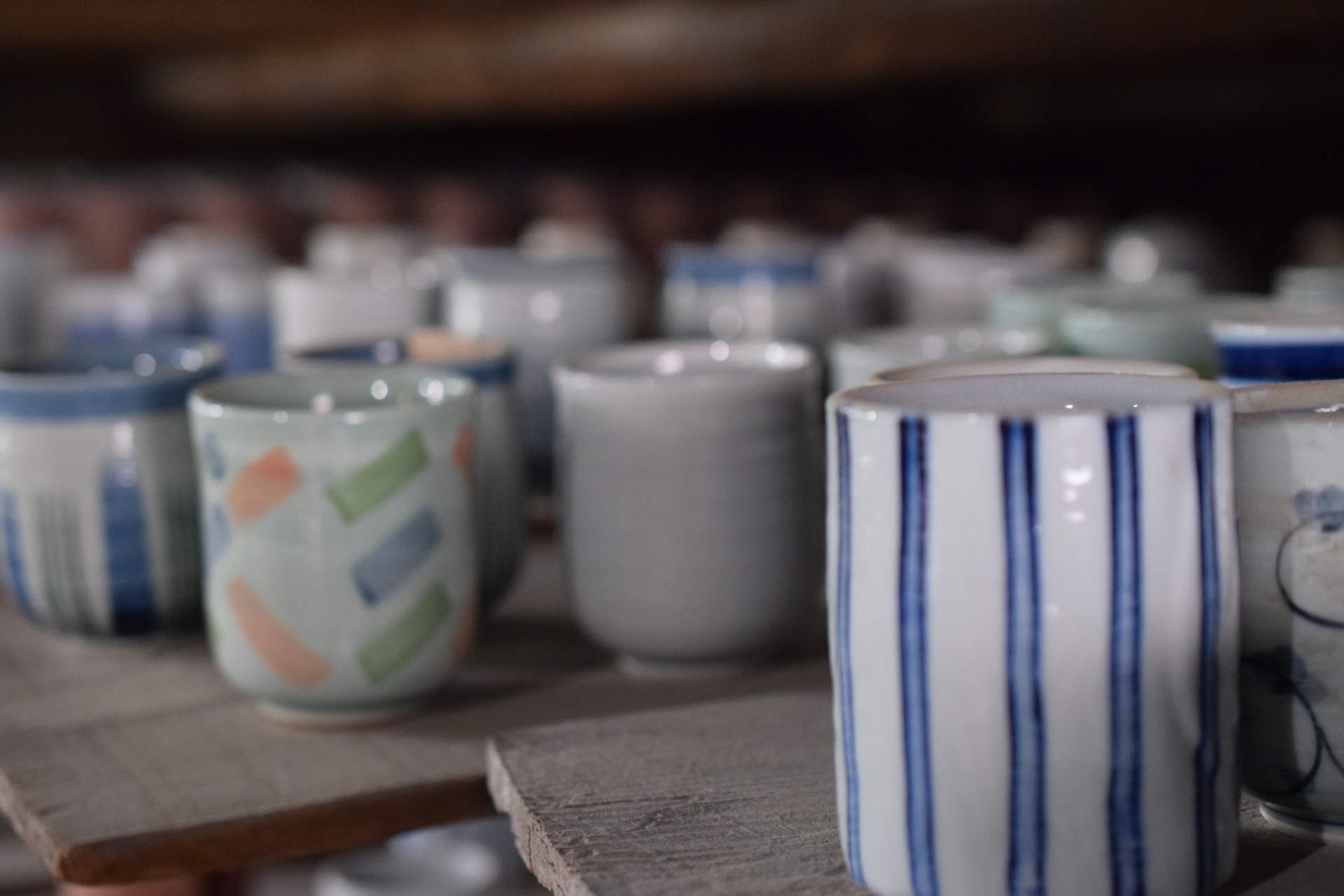 Ceramics produced in the eastern part of Gifu Prefecture (Tono region) are generally called "Mino ware (美濃焼)".
Since the Meiji Era (1868-1912), technological innovations have enabled inexpensive mass production. As a result, Gifu Prefecture now accounts for approximately 50% of the market share of ceramics and porcelain in Japan. It has become an indispensable part of the Japanese dining table.
Characteristics of Mino Ware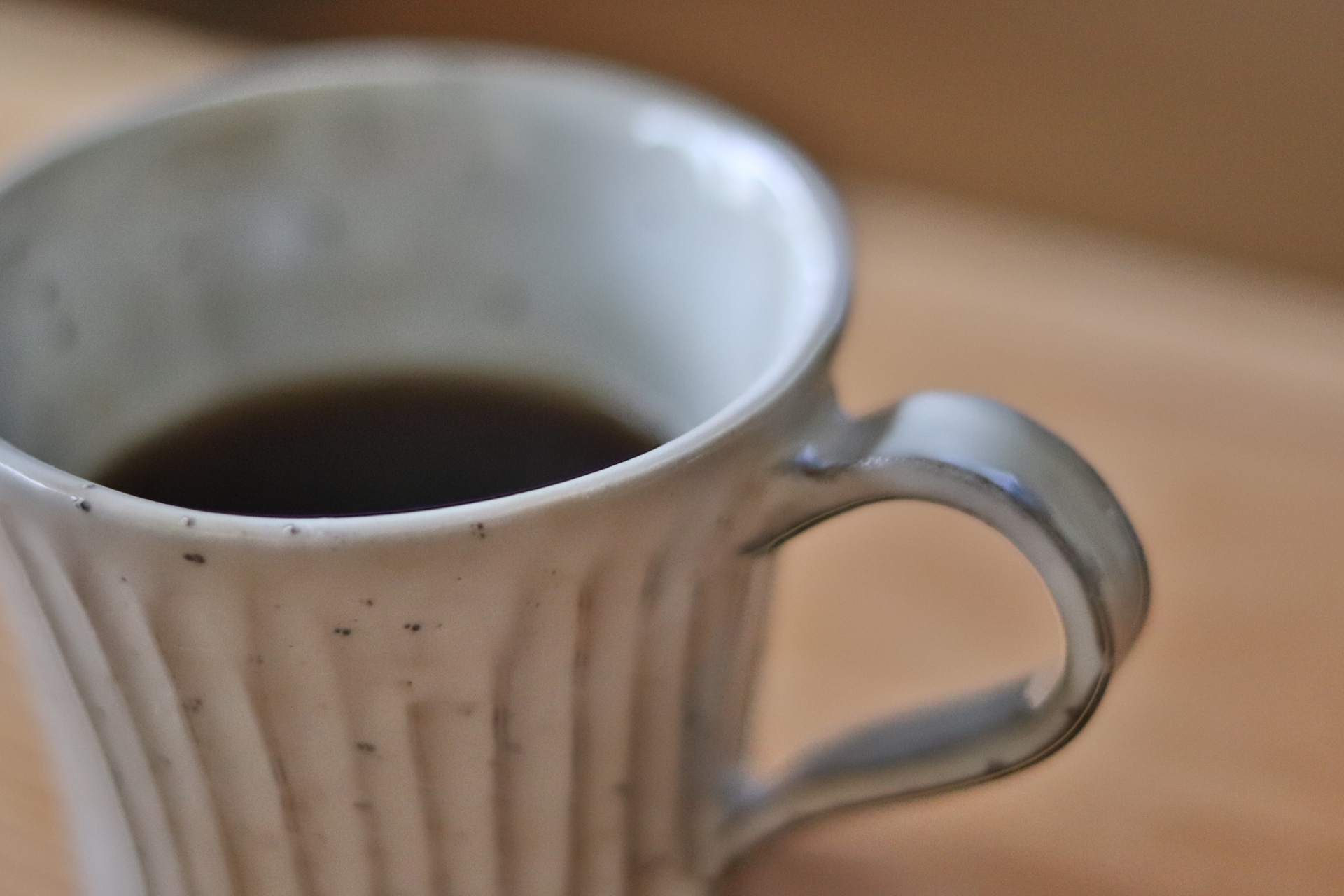 Mino ware is said to be "featureless" pottery. The makers of Mino ware have developed glazes and used a wide variety of techniques to suit the tastes of the people of the time. As a result, the appearance and texture of Mino ware are diverse.
Traditional Styles of Mino Ware
In Mino ware, various styles have been created so far. There are 15 types of styles designated as Japanese traditional crafts. Let me introduce the four basic styles – Kiseto, Setoguro, Shino, and Oribe. Different styles have different colors, textures, and characteristics.
Kiseto 黄瀬戸
Kiseto is often covered with a light yellow glaze and decorated with copper-green mottled or line-engraved patterns. There are two types of Kiseto. One is "Ayame-te (あやめ手)," a thinly made vessel with various patterns painted on it. The other is "guinomi-te (ぐいのみ手)," which has almost no patterns.
Setoguro 瀬戸黒
It is iron-glazed and fired in a kiln at around 1200 degrees Celsius, and after being pulled out, it is quenched to reveal a deep black color on the surface. It has a semi-tubular shape with a low base.
Shino 志野
Shino has a gentle milky white color and has a gentle warmth. By applying a chunky and thick white glaze, penetrations and small holes may appear, giving it a rustic atmosphere.
Oribe 織部
It is said that Oribe Furuta, a warrior and tea master who lived in the Azuchi-Momoyama period (1568-1600), had it made to suit his own tastes. It is characterized by an innovative style with checkered and geometric patterns and distortions. It is truly a symbol of Mino ware, which continues to innovate with the times. The beauty of its tasteful green color has made it as popular Japanese tableware even today.
Important People of Mino Ware
Oribe Furuta 古田織部 (1544-1615)
A disciple of Sen no Rikyu (1522-1591), he was a warrior and tea master. (Sen no Rikyu was a merchant and tea master.) After Rikyu's death, he was even called "the tea master of the whole country".
He favored free and bold beauty and sought creativity, individuality, and variety in his ceramics.
Oribe style was created to reflect the tastes of Oribe Furuta. It is also believed that he was involved in the creation of other styles of Kiseto, Setoguro, and Shino pottery.
Toyozo Arakawa 荒川豊蔵 (1894-1985)
He is one of the leading Mino potters and a Living National Treasure of Shino and Setoguro style.
Shino style has been handed down to this day due to the achievements of Arakawa Toyozo. The Shino style had been lost since the Edo period (1603-1868) when the center of pottery production moved to Saga Prefecture, but Arakawa succeeded in reproducing the technique by building a semi-aboveground climbing kiln.
Kaiji Tsukamoto 塚本快示 (1912-1990)
Living National Treasure of White Porcelain and Celadon. His techniques are highly regarded not only in Japan but also in the Chinese ceramic world.
Osamu Suzuki 鈴木蔵 (Date of birth: 1934)
Living National Treasure of Shino style, he is one of the leading contemporary Shino artists. In the early 1960s, he adopted the modern technology of gas kilns, which had only just been introduced. His own rich creativity won him awards at numerous ceramic art exhibitions.
History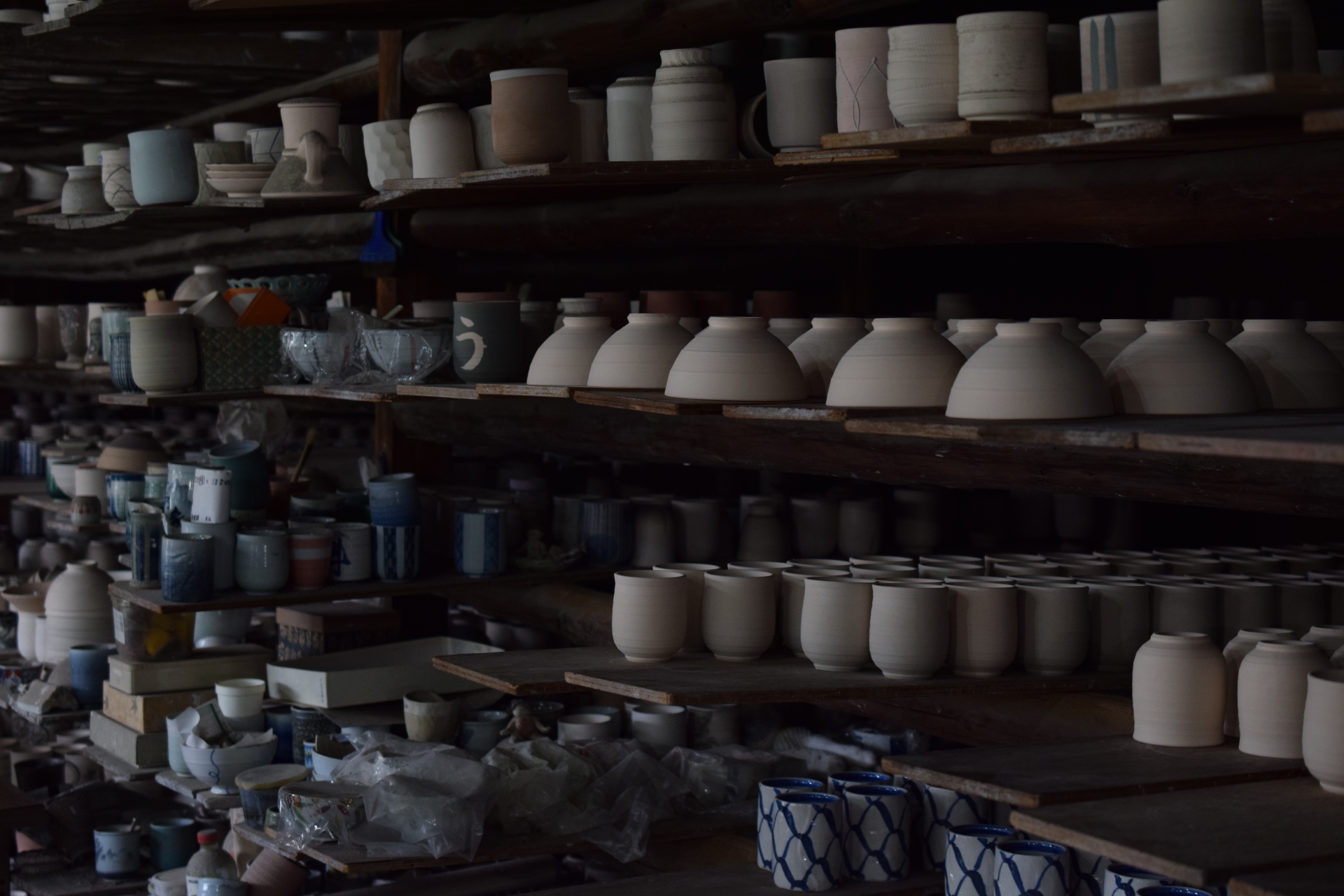 The origin of Mino ware is said to be the production of Sue ware in the Nara period (710-794). Sue ware is a hard blue-gray earthenware introduced from the Korean Peninsula in the middle of the Kofun period (early 5th century).
The golden age of Mino ware is during the Momoyama period (1573-1603). During this period, Mino ware styles such as Kiseto, Setoguro, Shino, and Oribe developed dramatically, and many excellent pieces were produced.
At this time in Japan, the focus of attention was on the more glamorous and expensive tea bowls from overseas, such as Chinese Karamono tea bowls and Korean Koryo tea bowls, while Japanese tea bowls remained in the shadows. This trend was changed by the great tea masters who left their mark on history, such as Sen no Rikyu and his disciple Oribe Furuta. The Mino kilns that produced Japanese tea bowls were revitalized. Merchants expanded their sales channels from Gifu Prefecture to Kyoto, Osaka, and as far away as Edo (now Tokyo).
In the Edo period (1603-1868), the focus of tea ceramics shifted to Kyo-yaki, and Mino began to produce more miscellaneous daily ceramics. Pottery such as underglaze blue, celadon, and white porcelain was produced.
During the Taisho period (1912-1926), technical development became even more active, and master potters created ceramics with high artistic value.
Furthermore, from the Meiji period (1868-1912) to the modern era, Mino ware spread throughout the country due to advances in technology that enabled mass production of pottery at inexpensive prices. Today, Mino ware has become a major supporter of tableware, as it boasts approximately 50% of the domestic market share for ceramics and porcelain.
Toki Mino Ceramic Ware Festival
One of the three major pottery festivals in Japan held around Golden Week in May every year. With more than 300 stalls, it attracts more than 200,000 people. Many are more reasonably priced than usual, but the quality is first-rate. Visitors can look around and purchase a wide variety of pottery, ranging from a bargain market at corporate booths to an exhibition of handmade works by individual artists.
For more information, visit the official website (Japanese) or Gifu Prefecture Tourism Federation (English).
Famous Potters of Mino Ware
Shinko Kiln 伸光窯
Shinkogama is a ceramics manufacturer in Toki City, Gifu Prefecture, founded in 1887. All of the ceramics made based on the techniques inherited from the previous generation are of high quality. They produce attractive products that combine functionality and design for daily life.
Kaneko Kohyo Pottery カネコ小兵製陶所
It is known for its popular series "Rinka," which has a unique matte texture and European antique-like atmosphere. They collaborate with world-renowned designer Sebastian Conran, and continue to take on the challenge of creating "pottery that makes dreams come true".
Sakuzan Kiln 作山窯
While respecting the traditions of Mino ware, they incorporate modern sensibilities to create something different. Their ceramics are simple, functional, and suitable for both Japanese and Western cuisine.
Recommended Tourist Attractions
If you would like to enjoy shopping for Mino pottery, Oribe Hills is the place to go. Oribe Hills is lined with wholesale stores. You can visit many stores and see a wide selection of Mino ware even within a limited time. Note that many stores are closed on weekends and holidays.
Mino Ware Shipping Overseas
Amazon.co.jp offers a lot of Mino ware. They also ship outside of Japan, and you can shop in English.