8 Japanese Popular & Famous Ceramic Artists You'll Love

05/01/2022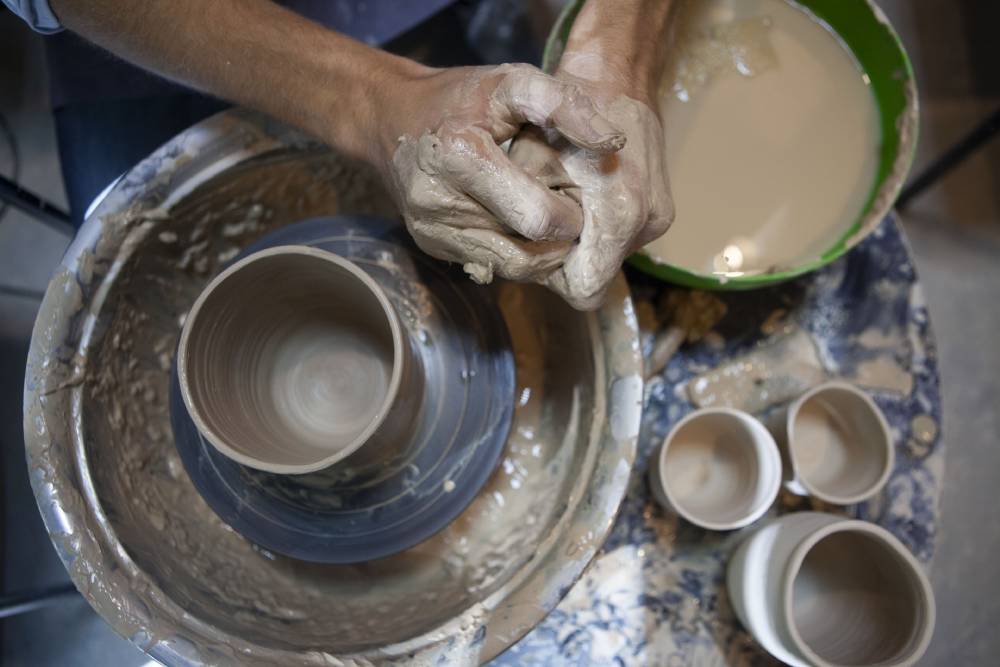 Ceramic art is so popular in Japan, and there are many artists and potters. I love ceramics and potteries so I diligently gather information every day. Here are eight of my favorite artists from among the tens of thousands of artists in Japan.
Asami Maeda 前田麻美
Born in Tokyo, Asami Maeda is a young artist currently working in Kyoto. She mainly produces feminine, thin and delicate floral ceramics.
Shintaro Abe 阿部慎太郎
He currently lives and works in Kasama City, Ibaraki Prefecture. When he holds a private exhibition, his pottery sells out quickly and there is a line of people waiting in line. His works attract people so much that many people visit his solo exhibitions even from far away. He says "I want to make tableware that can be used as antique tableware 100 years from now, even if it is broken or chipped."
Kosuke Teramura 寺村光輔
He produces pottery in Mashiko, Tochigi Prefecture, the town of pottery. He uses Mashiko clay, ashes of apple and pear trees, and other natural materials and raw materials to create his pottery.
Akihiro Nikaido 二階堂 明弘
He currently lives and works in Izu City, Shizuoka Prefecture. He holds solo exhibitions both in Japan and outside of Japan, including in New York, Paris, London, Taiwan, Hong Kong, Beijing, and Shanghai.
A very talented potter in Japan, Akihiro Nikaido's pottery and how to handle them
Haruya Abe 阿部春弥
He currently lives and works in Nagano Prefecture. His work has a beautiful decoration, color, and neat shapes.
Kazuaki Shimura 志村和晃
Currently, he is making Sometsuke ceramics in Minami-Boso City, Chiba Prefecture. His ceramics have a somewhat antique atmosphere.
Kotaro Matsuura 松浦コータロー
He makes pottery in Otsu City, Shiga Prefecture. In addition to painting, which is his specialty, he also creates celadon, powder blue, and annami ceramics influenced by Yi Dynasty and Southeast Asian antique ceramics.
Shizuka Oikawa 及川静香
He currently lives in Mashiko, Tochigi Prefecture. His works are simple, rustic potteries with the warmth of clay.
Where can I buy the artist's ceramics?
The best way to buy the artist's ceramics is to visit their exhibition. Stores specializing in pottery regularly hold solo exhibitions of artists for a limited period of time. The dates of the exhibitions are often listed in the profile section of the artist's or store's Instagram. Sometimes they sell their products online, but often there is not a wide variety or most of them are sold out.