The Complete Guide of Hasami Ware and 8 Popular Kilns

05/08/2022

I would like to introduce Hasami ware (波佐見焼), which is becoming increasingly popular in Japan. In recent decades, it has quickly become well known and is now a standard ceramic production area.
It is popular because it is durable, easy to handle, relatively inexpensive, and has few individual differences. In addition, there are many beautiful designs and up-and-coming brands. Among the many kilns, I will introduce 8 of the most popular ones, and I am sure you will find your favorite!
What is Hasami Ware?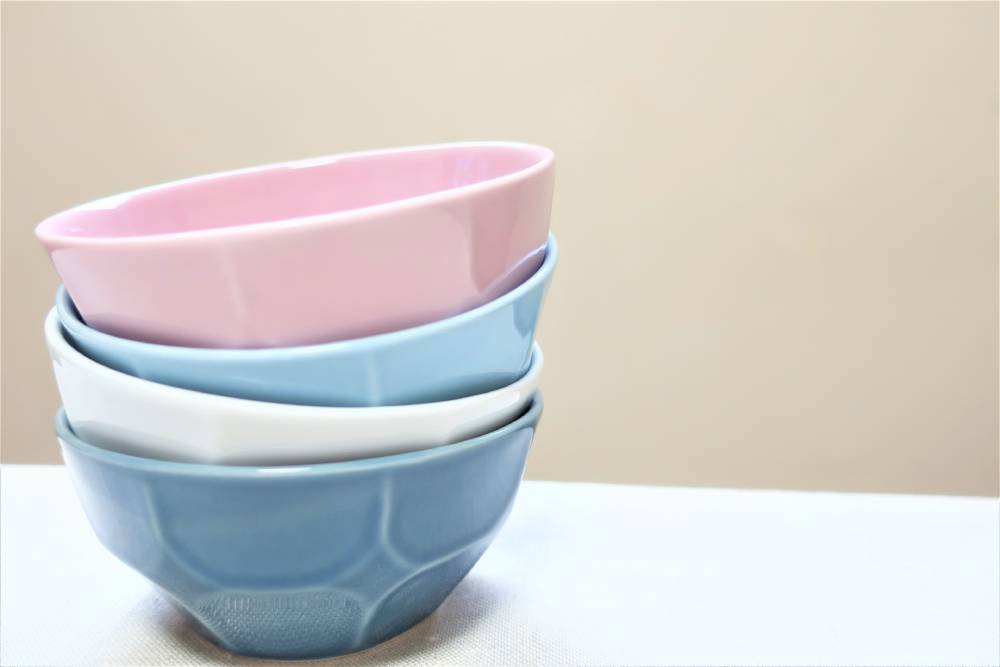 Hasami ware (波佐見焼) is a type of porcelain produced in Hasami Town, located in the north-central part of Nagasaki Prefecture. The population of Hasami Town is about 15,000. In fact, 20 to 30 percent of the population is involved in pottery-related work.
The name "Hasami-yaki" has a history of more than 400 years. It holds a 16% share of the daily tableware market, but it has long been sold as "Arita-yaki," and until recently its name has rarely appeared in public. It was around the year 2000 that it began to identify itself as Hasami ware.
Hasami Town borders Arita Town in Saga Prefecture, where Arita porcelain is produced. The clay used for Hasami ware is mined from the Amakusa Peninsula in Kumamoto Prefecture, which is also used for Arita-yaki.
Characteristics of Hasami Ware
Hasami-ware stands out for the beauty of its white porcelain and the delicate technique of indigo blue painting.
Most of the Hasami ware is porcelain ware, which is durable, easy to handle, relatively inexpensive, and has few individual differences, making it possible to obtain stable products and pieces. Modern, stylish Hasami ware brands are available, and there are many collaborations with famous artists.
Why Hasami Ware is so popular?
Porcelain used to be a luxury item, but Hasami ware was popularized as tableware for daily use. Most Hasami ware is stain-resistant, does not absorb moisture, and can be used in dishwashers and microwave ovens. It has become popular for its ease of use and a wide variety of designs.
Representative work "Kuwaranka Bowl"
The "Kurawanka Bowl (くらわんか碗)" became a representative work of Hasami ware. Originally, "Kurawanka bowls" were used by merchants on the Yodo River during the Edo period (1603 – 1868) to sell food such as rice, soup, rice cakes, and sake on their "Kurawanka boats". It has a sturdy form so that it is stable on a boat. Its rustic form is still popular today.
History
The birth of Hasami-ware was triggered by Toyotomi Hideyoshi, a famous warlord. From 1592 to 1598, he went to Korea to expand his territory. It is said that the origin of Hasami ware pottery dates back to 1592, when Omura Kizan, the lord of the Hasami area, brought back potters and built climbing kilns for mass firing of pottery at three locations in Hasami town Muraki: Hatanohara, Furusaraya, and Yamanita.
They used to create slipware (pottery decorated with a clay and water mixture). Later, the raw materials for porcelain were discovered, and by the 1630s, there was a shift from pottery production to porcelain production.
In the mid-17th century, Hasami ware was exported mainly to Southeast Asia, and the number of Hasami ware kilns and craftsmen increased rapidly. However, in the latter half of the 17th century, as China strengthened its trade in porcelain, the amount of Hasami-ware exported declined. Instead, they began to produce reasonably priced, easy-to-use daily tableware for the domestic market. This led to the current trend of Hasami ware.
In the late Edo period, Hasami-yaki became Japan's largest producer of "Sometsuke ware (dyed ware)". Although Hasami-yaki has a history of over 400 years, it is only in the last few years that it has become well-known. Prior to that, Hasami-yaki was a part of Imari ware and Arita ware. However, due to the problem of mislabeling the place of production of beef, it became socially required to clarify the place of production, and the name could no longer be used as Arita ware. There, it was promoted as "Hasami ware" and became the popular porcelain today.
Popular Hasami Ware Potters & Brands
Hakusan Pottery 白山陶器
Hakusan Pottery has been making timeless and standard tableware with the emphasis on "being easy to use and fitting in with daily life". This brand of tableware has attracted many people and has received numerous awards, including the Good Design Award and the Long Life Design Award in Japan.
Maruhiro マルヒロ
Maruhiro, which began as a street vendor in 1957, is a porcelain manufacturer without a factory that designs and plans Hasami tableware and interior goods.
Their "HASAMI" series is the most representative. It is the tableware inspired by 60's American popular tableware. There is also another series with a modern Japanese design called "BARBAR".
Saikai Toki 西海陶器
The porcelain manufacturer began in 1946. The company name reflects the desire to "enrich people's lives by becoming a bridge between people and products. In recent years, they have been expanding their overseas sales.
NISHIYAMA
Born in 1865, NISHIYAMA has been making tableware for 150 years. Their Scandinavian inspired design is popular. They collaborates with various artists, including Swedish ceramicist Lisa Larson, biotope, Mutsumi Kagoshima, and BIRD'S WORDS.
HASAMI PORCELAIN ハサミポーセリン
The brand was created under the direction of LA-based designer Takuhiro Shinomoto (tortoise). Since each item is designed with a common diameter, all dishes can be stacked according to size, and smaller vessels can be nested in larger ones.
Shohogama 翔芳窯
Shohogama is dedicated to hand-painting. It is amazing to think that these beautiful patterns are hand-painted. They produce a wide range of handmade vessels, from nostalgic to modern.
Kyosen 京千
The pottery studio and gallery Kyosen is located in a mountainous area surrounded by lush greenery. In addition to tableware for daily use, the studio makes a wide variety of pottery, including chopstick rests, buttons, and accessories.
AIYU
While introducing a selection of Hasami ware, they also develop original products and designs. The bird series was created in collaboration with ceramic designer Ryota Ishihara.
Hasami Ware Shipping Overseas
Amazon.co.jp offers a lot of Hasami ware. They also ship outside of Japan, and you can shop in English.