Top 10 cities people want to live in Japan

01/04/2023

Many people wanted to live in big cities that are convenient. However, it is said that some people are considering moving to the suburbs or even rural areas due to the rapid penetration of remote work.
Under these circumstances, where is the most popular city to live in? Is the way of thinking about where to live is changing?
Let's check the top 100 cities people want to live in announced by 生活ガイド.com (Seikatsu Guide). They took a survey to their 23,119 members about where they want to live from April 2020 to April 2021.
Here are the top 10 cities of the ranking.
Top 10 cities Japanese people want to live in
【Top 10 cities Japanese people want to live in 2021】

| | | |
| --- | --- | --- |
| Ranking | City (Prefecture) | The ranking of last year |
| 1 | Yokohama city (Kanagawa)  | 1 |
| 2 | Sapporo city (Hokkaido) | 2 |
| 3 | Minato ward (Tokyo) | 3 |
| 4 | Setagaya ward (Tokyo) | 5 |
| 5 | Fukuoka city (Fukuoka) | 4 |
| 6 | Osaka city (Osaka) | 6 |
| 7 | Nagoya city (Aichi) | 8 |
| 8 | Kyoto city (Kyoto) | 9 |
| 9 | Kobe city (Hyogo) | 7 |
| 10 | Naha city (Okinawa) | 12 |
Yokohama city (Kanagawa)
Yokohama city has been at the top since 2005. Easily accessible to Tokyo, it has a beautiful coast, historic buildings, and a China town.
Also, its' quiet residential areas are popular for families with children. There are plenty of parks and facilities where you can spend time with animals.
Sapporo (Hokkaido)
Hokkaido is located in the northernmost of Japan. It's extremely cold and has a lot of snow in winter. Despite this, many people still want to live there. It is probably that attractive. In contrast, it becomes warm or hot in spring and summer.
Additionally, there is a lot of great food in Hokkaido, such as seafood, ramen, and sweets.
Minato ward (Tokyo)
Minato Ward is known as a high-class area, such as Roppongi, Odaiba, and Shirokane. It is a city where successful people live. That is to say, living in this ward is a high-status thing.
Setagaya ward (Tokyo)
Popular areas in Setagaya Ward are:
Futakotamagawa
Sangenjaya
Seijo Gakuen
Shimokitazawa
Further, there are multiple lines connecting to the city center. For example, here is a list of major lines.
Keio Main Line
Keio Inokashira Line
Odakyu Line
Tokyu Denen-toshi Line
You can easily go outside of the ward on weekdays, and spend your day-offs in your favorite city.
Fukuoka city (Fukuoka)
Fukuoka City is the center of business in the Kyushu region. You can enjoy shopping in Tenjin and enjoy nature in Ohori Park.
Prices are cheaper than in other cities, and it has a street food culture that is rarely found in other cities.
Osaka city (Osaka)
The public transportation system is great in Osaka. You can easily get to any place you want.
These days, Japanese people especially those living in cities do not really know their neighbors. On the other hand, people in Osaka value honor and human kindness. People often communicate and help each other with their neighbors.
Nagoya city (Aichi)
Nagoya is a city with attractive urban convenience and unique food culture. It is famous for Misokatsu (pork cutlet with miso sauce), Tebasaki (chicken wings), and Tenmusu (a rice ball with tempura as a filling).
In addition, Nagoya has a unique breakfast culture in cafes. If you order a cup of coffee during breakfast time, a meal like toast comes out together for free.
Kyoto city (Kyoto)
It is home to numerous Buddhist temples, ancient shrines, historical buildings, and classic Japanese-style gardens. You will find different beauties here from season to season. It has plenty of nature but is still convenient.
Kobe city (Hyogo)
Kobe is well known for Kobe beef. Furthermore, Kobe city is a sophisticated city for Japanese people. This is probably because of exotic places like Nankinmachi and Ijinkan.
Besides, it's just the right balance between the city and the country. If you walk 5 km (3 miles) from downtown, you will see the sea and mountains. Moreover, easily accessible to Osaka and Kyoto.
Naha city (Okinawa)
Okinawa is a resort island in Japan. Naha city has plenty of nature but still developed enough to be convenient. It's a great place to have a relaxed but convenient life.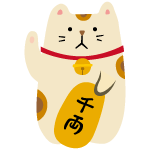 Thank you for reading!
Was there the town you live in or you want to live in?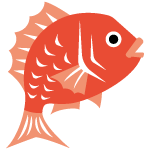 It seems that big cities are still popular even in these circumstances. For more information, Seikatsu Guide lists up to 100th in the ranking.
Reference: 生活ガイド.com (Seikatsu Guide)