A Toy Kitchen Only for 500 Yen at Daiso Japan

01/17/2023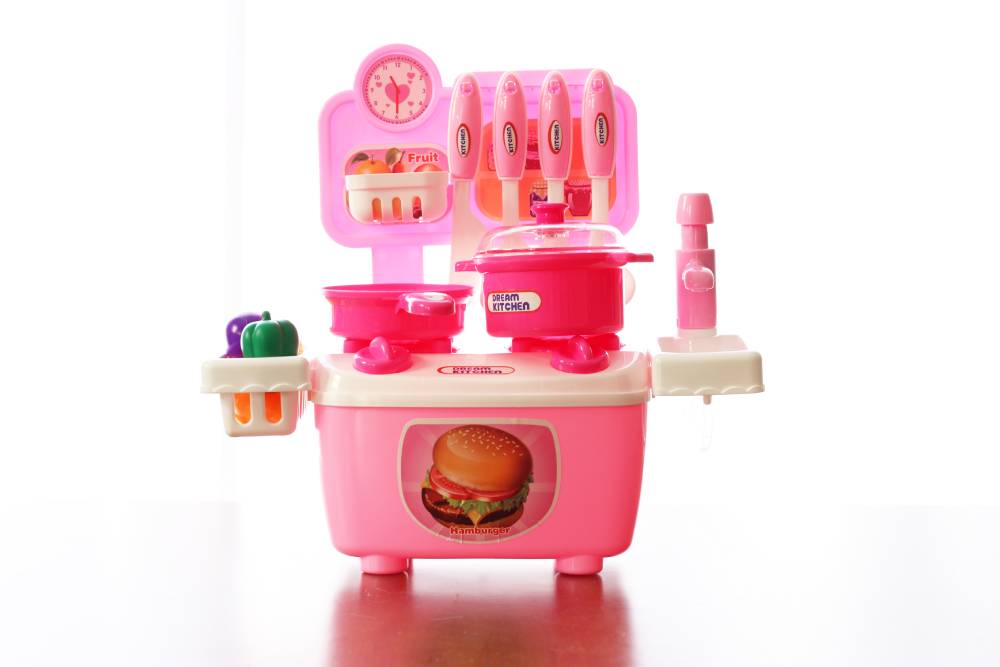 Toy kitchens are always girl's favorite toys. The toy kitchens were about $ 30 to $ 100 when I looked for them on Amazon. Nevertheless, toys are used temporarily and can be broken or ruined easily. If you don't want to waste your money on toys that become junk easily, Daiso Japan will be your heaven! Let me introduce a toy kitchen you can purchase at Daiso for only 500 yen.
If you find this at Daiso, you are lucky because it has been a shortage of supply since it went viral on SNS and introduced on TV. For this reason, it is extremely popular. These are the comments on SNS.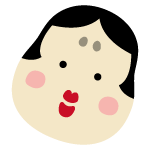 I went from Daiso to Daiso all day long and finally found it!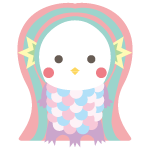 It's just so hard to find.
Omamagoto Kitchen Set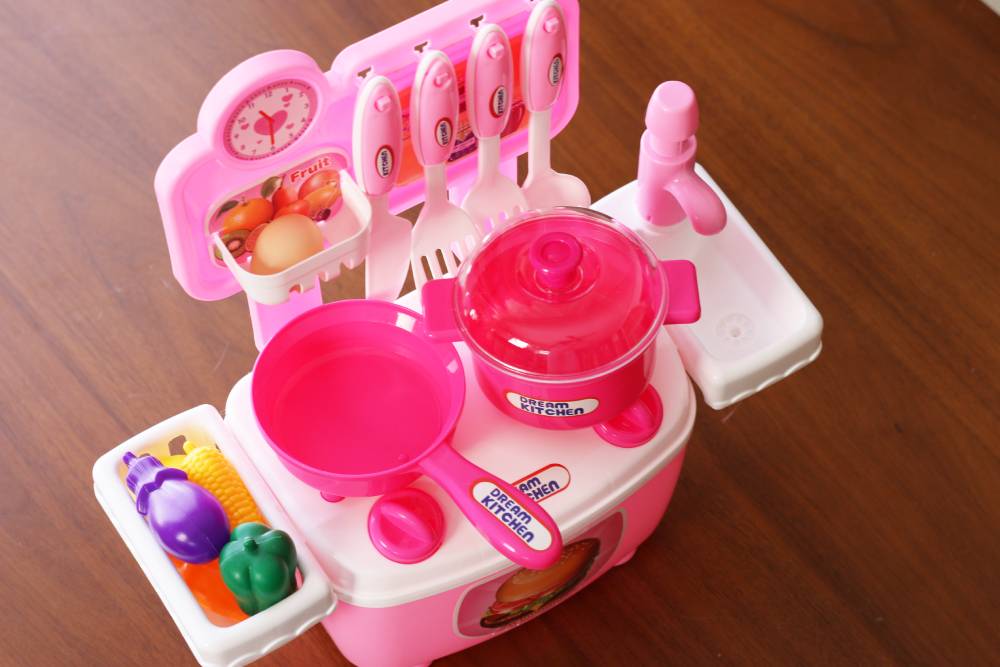 おままごと (Omamagoto) refers to playing house. Little girls definitely love this little pink kitchen. 
Here is everything in the package.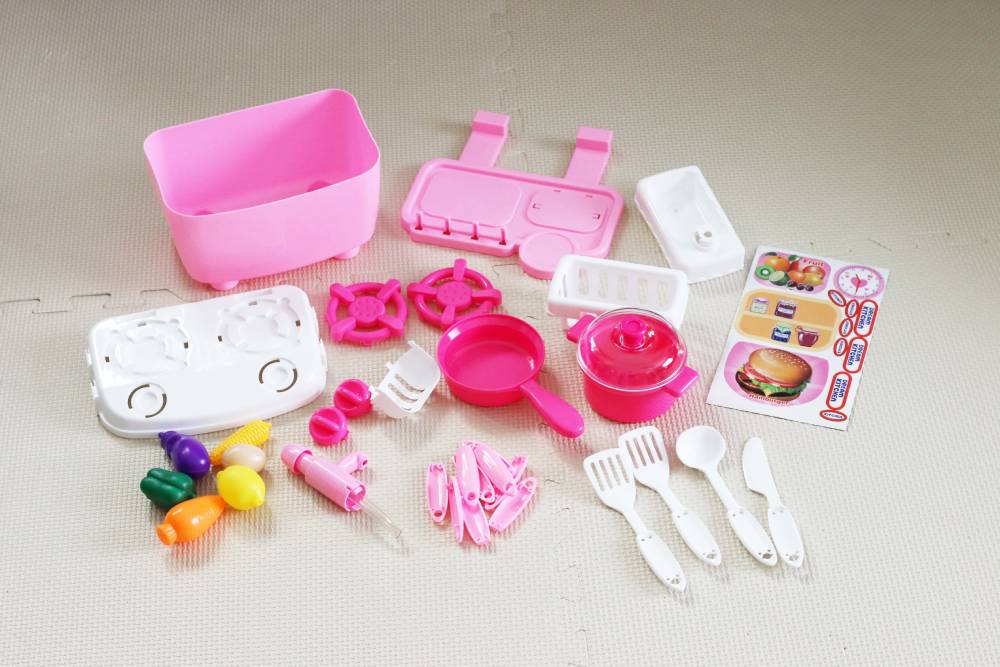 a kitchen with 2 baskets, a watch, a sink, and 2 burners on the gas stove
a pot
a frying pan
2 spatulas
a ladle
a knife
an egg
 a green pepper
an egg plant
a carrot
a corn
a lemon
stickers
You need to assemble and put the stickers by yourself, but it is so easy to assemble. As for me, I think it took less than 5 minutes.
Each part is big enough so it seems like there is no worry about accidental swallowing. But it says "It is suitable for ages 3 and up because it contains small parts. " In other words, it's important to watch your child when they play with it.
How to Play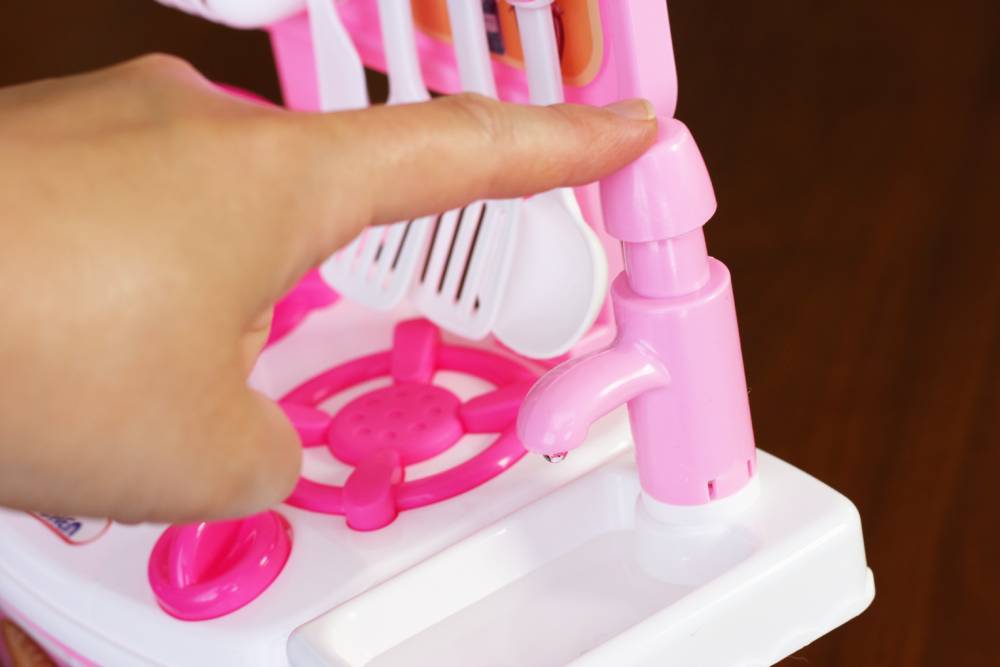 You can pretend to wash the vegetables & fruits, sauté them on a frying pan, and boil them in a pot.
Additionally, fill the sink with water and push the faucet, so water comes out. However, note that just a little water comes out. One pump makes 2 or 3 drops of water. And it is difficult to push. If you push hard, the kitchen will tilt and fall. Make sure to hold the kitchen when you push the faucet.
I kind of feel that the kitchen space is too small for cooking… But it's impressive for 500 yen!
Price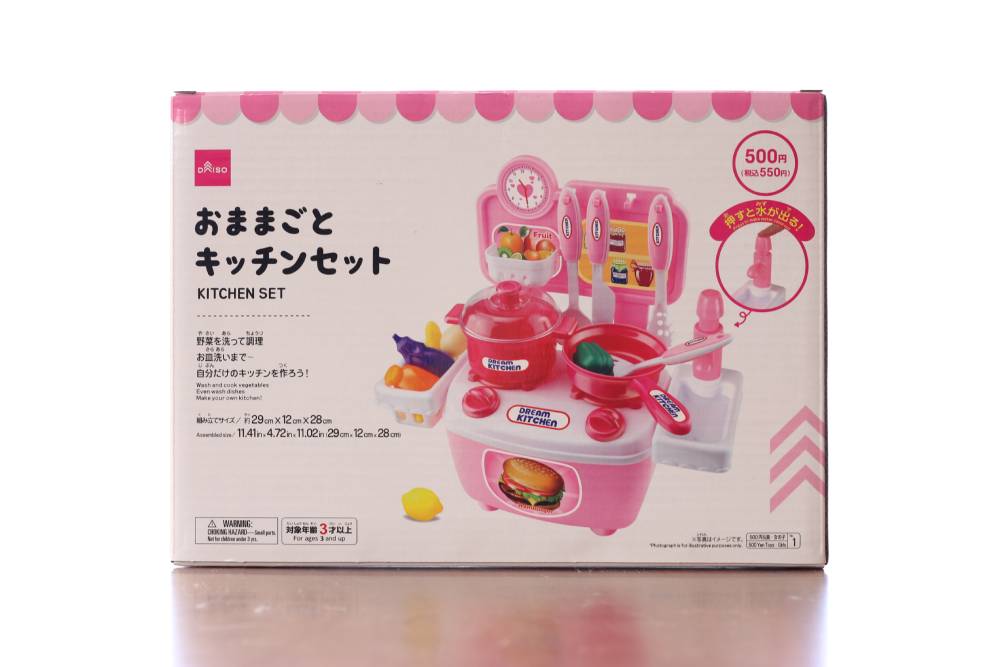 It is 500 yen (550 yen with tax). As you know, Daiso is a 100 yen shop but it sometimes has items over 100 yen. It is cheap, but still a great toy for little girls to play with.
Assembled Size
Height: 28cm (11.02 in)
Width: 29cm (1 1.42 in)
Depth: 12cm (4.72 in)
Where you can find it?
You can find it at Daiso. Daiso is everywhere in Japan. Click the link below for a store search.
https://www.daiso-sangyo.co.jp/en/shop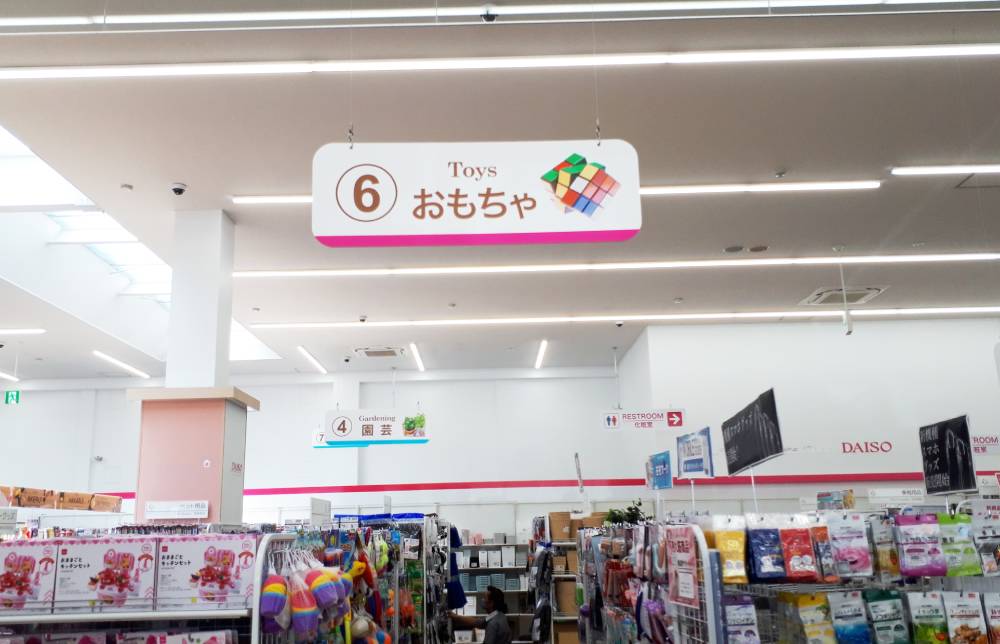 I found it in the toy aisle. For your information, toys are called おもちゃ (omocha) or in kanji, 玩具 in Japanese. Try to find the signboard.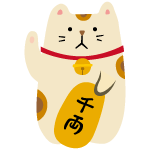 It also makes a great present!